Companies grow and change over time.
Management 180 is here to help organize your business so you can get through
each day with more efficiency, greater profitability and less stress
. We can help you and your staff to be better prepared for anything new that comes your way. Our organizational expertise and hands-on, practical approach enable us to help you understand where your company is today, where it needs to be tomorrow and how to get there.
» Read More
How can we help organize and improve your business?
Our team of experts and unique approach. Click below to learn more!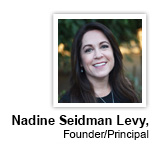 »
Process and Workflow Management
»
Filing Systems and Database Management
»
Organization Structure and Staffing Assessment
»
Technology Assessment
»
Training and Seminars